What a beautiful morning in Spring Hill, FL today!  The kids are all on their way …. going to do a lemonaid stand and FREE blood pressure screening at the office today.  I have some openings so call immediately to get in for pain management, weight loss, or Botox (still running the special of $7.99 per unit).
Today we have such a light load there should be no wait times.  We are rolling out the recent press releases today, made the RSVP yesterday for the Row For A Cure and we also got some of the pics from the Grand Opening and the special visitors to the office on Facebook last night.
We are looking forward to the Ribbon Cutting this coming Tues, August 3rd at noon at the office.  I have also begun a campaign of community education by offering FREE health seminars at the office every Wed night at 6 pm.  RSVP due to limited seating.
Let me know what topics you would be most interested in learning about…..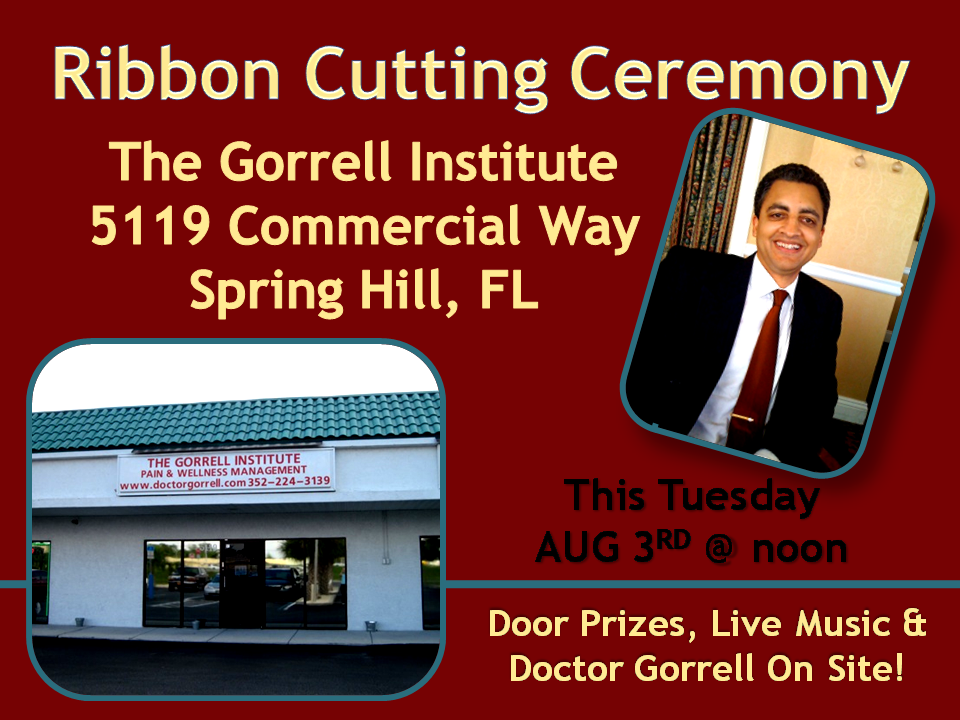 1st Medical Group on Dale Mabry has recently had its doors closed and the practice manager Jorge Betancourt-Gonzales was arrested for money laundering.  You can see the full article online at http://www.wtsp.com/news/local/story.aspx?storyid=138463&catid=8 and I couldn't agree more with the comment about this being a witch hunt for all pain clinics vs just shutting down the "pill mills".  The counties have imposed their own amendments and implemented them prior to posting in some counties.  How can a clinic be compliant when they haven't been given access to the regulations?  On the flip side, I have had a few patients put their very lives at risk by just discontinuing their medically necessary medications because they didn't want their family or friends to see them as "just a junkie visiting a prescription whore".
I think something had to be done to stop the clinics that are not owned and run by doctors that were just "running a business", but unfortunately they have created new problems such as it being so difficult for a solo legitimate practitioner to practice the right way that a lot will just change specialties, retire, or quit.  This will leave a large gap in medicine as most people whom are experiencing chronic pain are usually referred to pain management specialist due to the complexity of the treatments.  Pain medicine is a very time consuming specialty and there are no real tests that I can order that will measure the amount of pain that a patient is in.  We must do this by physical exam, extensive history and consultation with the patient.  In my opinion,  all patients that are currently under treatment with pain management should ask questions and don't be afraid to jump off a sinking ship.  It is better to ask up front than jump and find yourself in the same position.
I would ask the qualifications of their staff doctor, is the clinic owned by physician (they have more at stake when they do.  Also there is pending legislation that will come into effect this October that will make it mandatory to have physician ownership).  Ask these things up front because you don't want to keep having to find a new doctor paying for a new patient consult over and over.   Question if you will see the same doctor at each visit.  This enhances the quality and continuity of care for the patients.  Find out up front if doctor prescribes the medications that you are currently taking.  Some doctors will no longer write medically necessary scripts for Oxycodone for example because they don't want the liability.
What will become of those patients?  Unfortunately when they are closing down the "pill mills", as they are referred to, there is no thought as to the continuation of care for these patients.  Like it or not, these patients are on these medications and they will need help coming off them safely and finding a legitimate physician to assume care for them.  I think the people coming up with these rules have never had chronic pain. They should also ensure that there is a place for the patients to go for drug detox & there should be state funding for this. It would be smarter & cheaper for society than as we do it now with 50% of the people in the federal penitentiary are there for nonviolent drug charges at the cost of over $35,000 per year! Is this really how you want your tax dollars to work for you? I hope the politicians & police dabbling in the complex problem of pain management never suffer from chronic pain and I hope they never do because there may not be any legitimate pain specialists left. But then again, sometimes there is poetic justice…
Our Grand Opening celebration was a blast.  Our staff even put on a breakdancing show!  The food was wonderful….. my friends, Tony and Joan at the Jamerican Inn (Caribbean and American Cuisine located at 4196 Mariner Blvd Spring Hill, FL  34609  352-835-7119) provided wonderful curry chicken, jerk chicken, and rice and peas.  We had friends from Suncoast Vital Care Pharmacy, Spring Hill MRI, West Hernando Diagnostic MRI,  Nurse On Call, Crystal Home Medical Equipment, and The Answer (Don Kirby), just to name a few.  We even had guests from as far away as St. Petersburg.  Several patients came and showed their support as well.  It was a great time.  I took some fantastic pictures and will hope to get them posted to my facebook later tonite.  It was a great opportunity to visit with folks and for them to learn more about wellness, anti-aging, weight loss, stress management, pain management and weight loss.  Looking forward to my FREE seminar this evening on Andropause at 5:30 at office 5119 Commercial Way Spring Hill, FL  34606.  Today we will work on building the website and adding affiliate links for some of the places we refer to frequently to make it easier for our patients to find.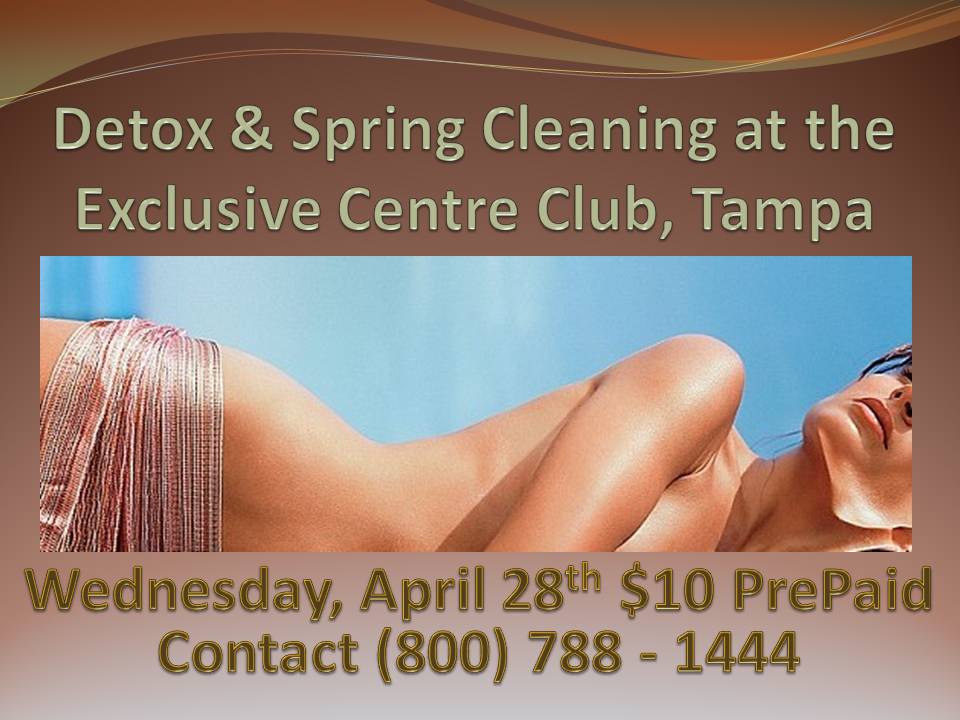 Dr Gorrell, Tampa Bay's Anti-Aging & Pain Management Specialist will be presenting on the importance of detoxifying your body of built up impurities and toxins from damage that that we do ourselves (ie preservatives in food), the environment (flouride in water), and time (natural aging process).
This is a great opportunity to learn more about helping your weight loss program really work or to begin a healthy wellness and anti-aging program.
Dr. Gorrell will be available afterwards socially to answer questions. Join Us at the Exclusive Centre Club. Seating is limited so RSVP to secure your space.
Wednesday, April 28th at 6:00 pm
$10 PrePaid
RSVP to Reserve Your Seat at (800) 788 – 1444