Posts Tagged 'Weight Loss'
What a beautiful morning in Spring Hill, FL today!  The kids are all on their way …. going to do a lemonaid stand and FREE blood pressure screening at the office today.  I have some openings so call immediately to get in for pain management, weight loss, or Botox (still running the special of $7.99 per unit).
Today we have such a light load there should be no wait times.  We are rolling out the recent press releases today, made the RSVP yesterday for the Row For A Cure and we also got some of the pics from the Grand Opening and the special visitors to the office on Facebook last night.
We are looking forward to the Ribbon Cutting this coming Tues, August 3rd at noon at the office.  I have also begun a campaign of community education by offering FREE health seminars at the office every Wed night at 6 pm.  RSVP due to limited seating.
Let me know what topics you would be most interested in learning about…..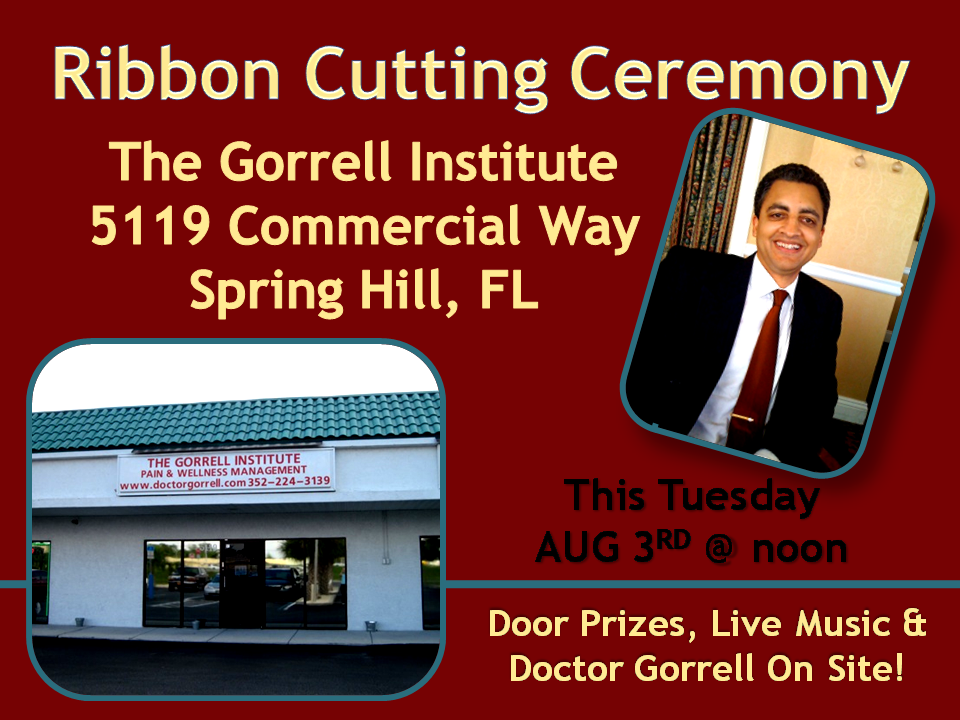 Our Grand Opening celebration was a blast.  Our staff even put on a breakdancing show!  The food was wonderful….. my friends, Tony and Joan at the Jamerican Inn (Caribbean and American Cuisine located at 4196 Mariner Blvd Spring Hill, FL  34609  352-835-7119) provided wonderful curry chicken, jerk chicken, and rice and peas.  We had friends from Suncoast Vital Care Pharmacy, Spring Hill MRI, West Hernando Diagnostic MRI,  Nurse On Call, Crystal Home Medical Equipment, and The Answer (Don Kirby), just to name a few.  We even had guests from as far away as St. Petersburg.  Several patients came and showed their support as well.  It was a great time.  I took some fantastic pictures and will hope to get them posted to my facebook later tonite.  It was a great opportunity to visit with folks and for them to learn more about wellness, anti-aging, weight loss, stress management, pain management and weight loss.  Looking forward to my FREE seminar this evening on Andropause at 5:30 at office 5119 Commercial Way Spring Hill, FL  34606.  Today we will work on building the website and adding affiliate links for some of the places we refer to frequently to make it easier for our patients to find.
On Wed, July 14th at 5:30 pm I will give a free lecture on andropause.  Come join me to hear how I can help.  If you or a special man in your life suffers from decreased urine flow, increased urine frequency, weight gain in the chest and hips, elevated triglycerides, decreased libido, decreased erections, ringing in the ears, burned out feeling, mental fatigue, depression, headaches, sugar cravings, dizzy spells, infertility problems, hoarseness, irratability, stress, decreased stamina, goiter, dry brittle hair, palpitations, apathy, or difficulty sleeping please let them know about this seminar because I can help.  Seminar open to public and will be held at my office 5119 Commercial Way Spring Hill, FL  RSVP to 727 408 0225 or 352 224 3139
As we celebrate this July 4th this year I want to tell all those that served, have served, and families of those that I am truly grateful for your service.  I am grateful to have this morning to do things I enjoy…. spend time with my family, watch Joel Osteen and CBS Sunday Morning.
I am excited about all the events coming up at the office.  I have my grand opening this coming Friday, July 9th from 5 – 7.  I have a Transitions weight loss class coming up this (July 6th) and every Thursday I have set the date finally for my andropause talk at the new office for Wed July 14th at 5:30 pm.  This is another joy I am grateful to have the freedom to do.  I want to help liberate men to feel their best again.  Men go thru symptoms similar to women when they reach menopause.  They have mood swings, weight gain or loss, irritability, loss of libido, and decreased erections to name just a few symptoms.  I can help.  Come to this informative session to learn how I can help you.  RSVP with my office manager, Merrilee Severino at 727 408 0225.  Seating is limited.
We are headed to the office now to see our patients before the holiday weekend.  We still have a couple openings for today – call Merrilee on her cell at 727-408-0225.  Tuesday was the winner for Transitions classes make sure you get with Merrilee to rsvp if you want to come learn more.  I hope everyone has a healthy happy safe fourth of July.  Looking forward to meeting everyone at the Grand Opening on the 9th!
On Friday, July 9th, 2010 from 5 – 7 pm we will host a grand opening celebration at our new location at 5119 Commercial Way Springhill, FL  34608 for pain management and anti-aging medicine.  There will be light refreshments, product samples, and door prize give aways!  This will be the last day to receive our special pricing of $7.99 unit on BOTOX.  We will also have a special performance by celebrity DJ Shadow from Club Prana!!!  Come party with us……    rsvp to Merrilee at 727 408 0225 or msppmrc@gmail.com
If you want your "weight" to be over, come see how we can help. Please RSVP to us at 800-788-1444. If you or a friend have struggled to loose weight, can help. Safe, effective, natural, and supervised by MD. Come learn more at this free informative session.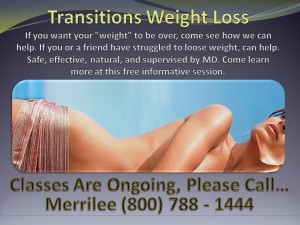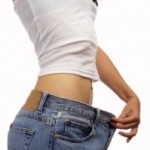 We are launching our Transitions weight loss program.
We will offer classes on Mondays and Tuesdays for your convenience at our Cheval location.  You can begin your customized program today for less than $200.  We offer convenient payment plans and options.  Kick off your weight loss with a SPRING CLEANING.  Dr. Gorrell will offer special instructional sessions on Detox.  As part of your overall metabolism, your body has mechanisms to rid your body of harmful toxins.  These mechanisms may not work at their best because of imbalances from years of abuse with food, alcohol, and medications.  You may already take supplements, but when you continue to eat poorly it is like never changing the oil filter in our car.  Let us know when you are ready to begin and we can customize a program for you.
Call Dr. Gorrell at 800-788-1444