Posts Tagged 'Weight Loss'
Special for the first 100 patients. Initial visit includes EKG, basic labs, diet, weight loss program, first week of appetite suppressant medication & fat burning injection for only $95!!!
Follow up visits are only $35/week including a seven day supply of medication and an in office fat burning injection.
Make sure to book your appointment right away. Customized individual programs.
For a limited time only you can get a subscription to our Transitions Weight Loss website for only $24.95 and receive a bottle of CORE Fat and Carb Inhibitor included in the price!!
What Makes the nutraMetrix TLS® New Year Special Unique?
Did you know that 67 percent of adults make a fitness or weight loss resolution each year, but only eight percent end up achieving their goal? TLS Weight Loss Solution is here to change that, and our New Year Special is the perfect way to get started on your journey!
The TLS New Year Special combines a tlsSlim.com subscription — which provides interactive tools — with a bottle of customer favorite TLS CORE Fat & Carb Inhibitor.
http://images.marketamerica.com/images/USA/shopping/products/zoom/6570NM.jpg
Together, these products are a $94.00 value. With the TLS New Year Special, you'll get all this for only $24.95!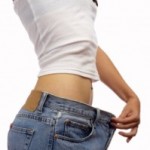 I am enjoying a planning day today and taking a survey: What evening would be best for us to hold weekly Transitions classes at my office in Spring Hill, Florida? It would offer weekly education and social/moral support for people  who are participating in  the transitions weight loss  program or  those who are interested in starting the program. Even if you have had gastric bypass surgery or have followed a hCG program or some other weight loss program, or would just like to learn how to healthier, this class would be invaluable for you.  The classes would be held in my office and would cost $5 per week.  We also offer virtual support with the new monthly website  solution which is only  $9.95 per month,  $24.95 per 3 months, or  $99.95 per year.  Just click on  the TLS weight loss solution  logo to the right of this page to sign-up.  What could be easier?  You have no excuse to not lose weight anymore. And the revised educational daily Journal is only $20 and  is available at the office or you can order it online and have it shipped to your home.  This is a powerful and invaluable asset that includes 67 pages of educational material in the 1st section and a three-month daily diary where you can itemize everything that you eat and all your feelings as you progress on transitions. You also have places to record your weight, your measurements of waist hip etc. in inches, and your BMI. So you can see your progress which you are certain to make. People who follow transitions typically lose 15 pounds per month! So transitions can be learned and you can excel on an independent study basis.  So are you interested in coming to the office to have the support of live weekly meetings?  We are tentatively looking at Thursday  at 6:30 PM. We also are considering if people would like to meet at a local restaurant in their conference room.
We would love for you to call the office at 352-224-3139 with your comments,  suggestions, and  so we can gather the names of interested parties so we can keep you informed of future events and opportunities.  Dr. Gorrell is here for your health!
PS: Happy Good Friday and happy Easter to you and your family. Hope you make it to church on Sunday.
I frequently get asked, "What is Anti-Aging Medicine?" My answer is: "In addition to being a board certified Anesthesiologist practicing intervential pain management, I am a diplomat of The American Academy of Anti-Aging Medicine. My passion is for regenerative functional medicine which is the marriage of scientific & medical research aimed at the early detection, prevention, treatment, and reversal of age-related decline.  It employs evidence-based methodologies to conduct patient assessments to find the metabolic root cause of disease.  It is a integrative, evidence-based approach that treats illness and promotes wellness by focusing on the unique genetic aspects of each patient. A individually tailored intervention is created to restore physical, psychological, and structureal balance. Nutragenomic science is used. In other words, disease comes from the interaction of the patient's you unique genetic makeup with nutritional and environmental factors. By focusing on the metabolic root cause of disease, a cure can be achieved, and optimal wellness approached instead of just mere disease management.
Sunday, July 24, 2011 at 4:30 PM come to the office for the  Transitions Lifestyle System (TLS) weekly meeting.  If you can't lose weight, it's not your fault; come and find out why. We have the answer and the solution to lose weight in a natural, healthy, and sustainable way.  The meetings allow you to meet with like-minded individuals, synergize, share your stories of success and failure with friends. Additionally, each session allows you to ask Dr. Gorrell questions you may have allowing you to ensure your success. Make sure & bring your Transitions Daily Journal;  if you need one, the cost is only $6.95. Dr. Gorrell will discuss the next thing to do after week one where participants took the Nutraclean 7 day detox.  If you are an existing patient or a potential new patient that would like more information, please join us for Dr. Gorrell's informative session.  Please RSVP by calling 800-788-1444 so that we will be sure to have enough educational materials for everyone. The cost of the meetings is $10 if you walk in and five dollars if you RSVP. Location:  The Gorrell Institute 5119 Commercial Way,  Spring Hill, FL  34606.
PS: We are personally running the advanced certification classes and looking for 20 responsible adults and 10 responsible school-age children who need to lose weight. Before and after pictures will be taken for the 12 week program, as well as percent body fat measurements including circumferential measurements of four different areas on the body so you can see how many total inches you lost by the end of the program
I am at the Market America 2010 Florida District Conference today…. what a phenomenal opportunity. As we were driving here today we were listening to NPR and they were discussing the number of people unemployed right now because of the economy. What a golden opportunity to take charge of your own future. If you are interested in learning more, contact my office and let Merrilee know 352-224-3139. Why allow someone else to buy your time as a employee? Be your own boss! Take charge of your own time and future. I specialize in healthcare & nutriceuticals, however there are business opportunities for everyone…. IT specialists, make-up artists, beauticians, weight loss and fitness, people whom love to shop, people who love the product; if you love to be healthy and want your friends/family to be healthy CALL!
What a beautiful day. We are having an afternoon clinic today. Last night was another exciting Transitions group. It is never too late to get started. I am always excited to see patients take responsibility for their health and wellness by being proactive and learning as much as they can and acting on that knowledge. With the right wellness program you will find that you can correct sleep disorders, mood disorders, weight issues and much more. People with chronic pain also find relief from weight loss and wellness. Make sure you contact my office today at 352-224-3139 to see how I can help you get on your way to wellness. Serving all of Tampa Bay, Spring Hill, Brooksville and surrounding communities.
I get asked all the time, what does that mean? It is a wellness plan targeted at keeping you healthy, youthful, and full of vitality. I like to say it is prolonging the "hang-time" on your life. Feeling youthful without the weight problems and aches and pains of our thirties, fourties and fifties. No longer do you have to feel "over the hill" when you are over thirty. Come on in and it is my determined pledge to you that we will work on pushing that hill back. If you have attended one of my Wed sessions, you are one step closer to your wellness. In October, we will do free health lectures on Trouble Sleeping?, Breast Cancer Awareness, and Cleansing and Dexotifying Your System. Call the office for schedule and seating availability. When a patient comes for an anti-aging consult, it is a very extensive health history and planning session. I may order some diagnositic tests. We will make an individualized plan custom for you to start you on right away. Some things that we can safely correct are sleeping disorders, weight gain, hair loss, erectile dysfunction, loss of libido, low testosterone, stress, fine lines and wrinkles, and mood swings to name a few. It is a life changing experience. Another question that I am asked frequently is, does my insurance cover this? Some do, some do not. We promote healthy, safe alternatives such as bioidentical hormones, stress reduction techniques including yoga and tai chi, nutracuticals, and all natural weight loss. I also offer cosmecuticals in my office which include Botox (currently on special at $10 per unit), Juvederm and Restylane. I am currently in the process of credentialing with insurance plans now that the construction on the office is complete. If you are interested in more information, have questions on how I can help, or if you would like to make an appointment for today please call 352-224-3139. We also offer Botox parties and health party plans. We will be doing our monthly drawing some time today, so make sure you have opted in for our monthly drawing.
What a beautiful morning. I am preparing to head to clinic this morning in Spring Hill for pain management patients. We have openings on Mon, Tues and Wed am of this week. I am not going to have a Transitions class (weight loss) or free health seminar this Wed night, but please call Merrilee today if you want to schedule a one-to-one call. I would love to hear from you this week for what kind of topics you would like to see on October's schedule for our anti-aging and wellness seminars.
Some of the topics we are looking at for October include fibromyalgia, detox, and bioidentical hormones.
Tonite at 6pm I will be doing my seminar on the effects of Andropause.  If you haven't already done so, make sure you rsvp to 352-224-3139 or msppmrc@gmail.com as seating is limited.  I have a few seats left.  This will be an informative seminar that can help you or a special man in your life suffer from depression/anxiety, loss of muscle tone, low libido, abdominal weight gain, concentration problems, erectile dysfunction, fatigue, decreased urine flow, or hot flashes and/or night sweats don't ignore these symptoms.  If these are left untreated, they can be symptoms of much larger problems such as insulin resistance, elevated blood pressure, elevated cholesterol, increased c reactive protein, low HDL cholesterol, or clotting disorders.  Register on the nutrametrix tab on the website www.doctorgorrell.com and take the FREE Nutraphysical and my nutritional consultant will give you a free consultation for attending the seminar tonite.