Warning
: Illegal string offset 'box_post_keywords' in
/home1/gorrell/public_html/wp-content/plugins/seo-smart-links-Pro/seo-smart-links-business.php
on line
462
Warning
: Illegal string offset 'box_post_keywords' in
/home1/gorrell/public_html/wp-content/plugins/seo-smart-links-Pro/seo-smart-links-business.php
on line
462
Warning
: Illegal string offset 'box_post_keywords' in
/home1/gorrell/public_html/wp-content/plugins/seo-smart-links-Pro/seo-smart-links-business.php
on line
462
Warning
: Illegal string offset 'box_post_keywords' in
/home1/gorrell/public_html/wp-content/plugins/seo-smart-links-Pro/seo-smart-links-business.php
on line
462
Warning
: Illegal string offset 'box_post_keywords' in
/home1/gorrell/public_html/wp-content/plugins/seo-smart-links-Pro/seo-smart-links-business.php
on line
462
Warning
: Illegal string offset 'box_post_keywords' in
/home1/gorrell/public_html/wp-content/plugins/seo-smart-links-Pro/seo-smart-links-business.php
on line
462
Warning
: Illegal string offset 'box_post_keywords' in
/home1/gorrell/public_html/wp-content/plugins/seo-smart-links-Pro/seo-smart-links-business.php
on line
462
Warning
: Illegal string offset 'box_post_keywords' in
/home1/gorrell/public_html/wp-content/plugins/seo-smart-links-Pro/seo-smart-links-business.php
on line
462
Warning
: Illegal string offset 'box_post_keywords' in
/home1/gorrell/public_html/wp-content/plugins/seo-smart-links-Pro/seo-smart-links-business.php
on line
462
Warning
: Illegal string offset 'box_post_keywords' in
/home1/gorrell/public_html/wp-content/plugins/seo-smart-links-Pro/seo-smart-links-business.php
on line
462
Warning
: Illegal string offset 'box_post_keywords' in
/home1/gorrell/public_html/wp-content/plugins/seo-smart-links-Pro/seo-smart-links-business.php
on line
462
Warning
: Illegal string offset 'box_post_keywords' in
/home1/gorrell/public_html/wp-content/plugins/seo-smart-links-Pro/seo-smart-links-business.php
on line
462
Warning
: Illegal string offset 'box_post_keywords' in
/home1/gorrell/public_html/wp-content/plugins/seo-smart-links-Pro/seo-smart-links-business.php
on line
462
Warning
: Illegal string offset 'box_post_keywords' in
/home1/gorrell/public_html/wp-content/plugins/seo-smart-links-Pro/seo-smart-links-business.php
on line
462
Warning
: Illegal string offset 'box_post_keywords' in
/home1/gorrell/public_html/wp-content/plugins/seo-smart-links-Pro/seo-smart-links-business.php
on line
462
Warning
: Illegal string offset 'box_post_keywords' in
/home1/gorrell/public_html/wp-content/plugins/seo-smart-links-Pro/seo-smart-links-business.php
on line
462
Warning
: Illegal string offset 'box_post_keywords' in
/home1/gorrell/public_html/wp-content/plugins/seo-smart-links-Pro/seo-smart-links-business.php
on line
462
Warning
: Illegal string offset 'box_post_keywords' in
/home1/gorrell/public_html/wp-content/plugins/seo-smart-links-Pro/seo-smart-links-business.php
on line
462
Warning
: Illegal string offset 'box_post_keywords' in
/home1/gorrell/public_html/wp-content/plugins/seo-smart-links-Pro/seo-smart-links-business.php
on line
462
Warning
: Illegal string offset 'box_post_keywords' in
/home1/gorrell/public_html/wp-content/plugins/seo-smart-links-Pro/seo-smart-links-business.php
on line
462
Warning
: Illegal string offset 'box_post_keywords' in
/home1/gorrell/public_html/wp-content/plugins/seo-smart-links-Pro/seo-smart-links-business.php
on line
462
Warning
: Illegal string offset 'box_post_keywords' in
/home1/gorrell/public_html/wp-content/plugins/seo-smart-links-Pro/seo-smart-links-business.php
on line
462
Warning
: Illegal string offset 'box_post_keywords' in
/home1/gorrell/public_html/wp-content/plugins/seo-smart-links-Pro/seo-smart-links-business.php
on line
462
Warning
: Illegal string offset 'box_post_keywords' in
/home1/gorrell/public_html/wp-content/plugins/seo-smart-links-Pro/seo-smart-links-business.php
on line
462
Warning
: Illegal string offset 'box_post_keywords' in
/home1/gorrell/public_html/wp-content/plugins/seo-smart-links-Pro/seo-smart-links-business.php
on line
462
Warning
: Illegal string offset 'box_post_keywords' in
/home1/gorrell/public_html/wp-content/plugins/seo-smart-links-Pro/seo-smart-links-business.php
on line
462
Warning
: Illegal string offset 'box_post_keywords' in
/home1/gorrell/public_html/wp-content/plugins/seo-smart-links-Pro/seo-smart-links-business.php
on line
462
Warning
: Illegal string offset 'box_post_keywords' in
/home1/gorrell/public_html/wp-content/plugins/seo-smart-links-Pro/seo-smart-links-business.php
on line
462
Warning
: Illegal string offset 'box_post_keywords' in
/home1/gorrell/public_html/wp-content/plugins/seo-smart-links-Pro/seo-smart-links-business.php
on line
462
Warning
: Illegal string offset 'box_post_keywords' in
/home1/gorrell/public_html/wp-content/plugins/seo-smart-links-Pro/seo-smart-links-business.php
on line
462
Warning
: Illegal string offset 'box_post_keywords' in
/home1/gorrell/public_html/wp-content/plugins/seo-smart-links-Pro/seo-smart-links-business.php
on line
462
Warning
: Illegal string offset 'box_post_keywords' in
/home1/gorrell/public_html/wp-content/plugins/seo-smart-links-Pro/seo-smart-links-business.php
on line
462
Warning
: Illegal string offset 'box_post_keywords' in
/home1/gorrell/public_html/wp-content/plugins/seo-smart-links-Pro/seo-smart-links-business.php
on line
462
Warning
: Illegal string offset 'box_post_keywords' in
/home1/gorrell/public_html/wp-content/plugins/seo-smart-links-Pro/seo-smart-links-business.php
on line
462
Warning
: Illegal string offset 'box_post_keywords' in
/home1/gorrell/public_html/wp-content/plugins/seo-smart-links-Pro/seo-smart-links-business.php
on line
462
Warning
: Illegal string offset 'box_post_keywords' in
/home1/gorrell/public_html/wp-content/plugins/seo-smart-links-Pro/seo-smart-links-business.php
on line
462
Warning
: Illegal string offset 'box_post_keywords' in
/home1/gorrell/public_html/wp-content/plugins/seo-smart-links-Pro/seo-smart-links-business.php
on line
462
Warning
: Illegal string offset 'box_post_keywords' in
/home1/gorrell/public_html/wp-content/plugins/seo-smart-links-Pro/seo-smart-links-business.php
on line
462
Warning
: Illegal string offset 'box_post_keywords' in
/home1/gorrell/public_html/wp-content/plugins/seo-smart-links-Pro/seo-smart-links-business.php
on line
462
Warning
: Illegal string offset 'box_post_keywords' in
/home1/gorrell/public_html/wp-content/plugins/seo-smart-links-Pro/seo-smart-links-business.php
on line
462
Warning
: Illegal string offset 'box_post_keywords' in
/home1/gorrell/public_html/wp-content/plugins/seo-smart-links-Pro/seo-smart-links-business.php
on line
462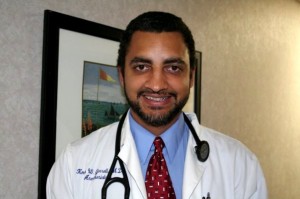 Active in the American Academy of Antiaging Medicine fellowship program, Dr. Gorrell is continuously learning about the latest techniques to maintain health and vitality in his patients so they do not have to suffer the ravages of time (IE: to age gracefully by silently suffering from menopause and andropause).
Dr. Gorrell can customize your program down to the DNA level by the innovative "Gene SNP" test offered for only $300. This test looks for single nucleotide polymorphisms in your DNA that research has shown proves that certain people benefit from more than the minimum RDA of certain vitamins to have optimal health! The take-home kit requires you to take a swab of cells from inside of your cheek and then mail them to the lab so that your vitamin and supplement program can be customized to your unique genetic makeup!
Today modern medicine realizes that different people with different genetic makeup have different needs and therefore will manifest different diseases based on what nutritional, hormonal, and metabolic imbalances they have in their life as well as what different exposures to toxins they have based on where they live and what type of career they have. Therefore it makes sense to customize your defense. The future of medicine is now.
Dr. Gorrell seeks to maintain wellness in his patients and eliminate the metabolic root cause of disease. Many chronic diseases originate from the body's failure to absorb essential vitamins & nutirents either due to inadequate amounts being in the patient's diet or due to decreased absorptive efficiency with aging. Doctor Gorrell will see if there is an adequate exercise program in the person's life. Other tests are done to rule out excessive stress. One size truly does not fit all. By sophisticated laboratory testing, medical history, lifestyle and physical exam Dr. Gorrell will customize your program.
Dr. Gorrell will analyze your body's cellular metabolic processes and begin the fight against many chronic diseases with pharmaceutical drugs as well as nutraceuticals. Heart disease, obesity, chronic pain, chronic fatigue, fibromyalgia, migraine headaches, rheumatoid arthritis, lupus, loss of mental agility,  sexual vitality and loss of memory can be treated and cured with proper restoration of hormonal and nutritional balancing in the body! Many people are allergic to certain foods and environmental toxins without even realizing it with untold disease being manifest in their body. Experience the best in 21st century medicine now!
Don't just live with chronic disease, come see Dr. Gorrell to race for the cure. With Dr. Gorrell you can get the nutritional and hormonal supplements you need so your body can obtain optimal health. Stop taking someone else's supplements and lifestyle choices to get healthier; let us make your own custom blend formula for your health!